化学发光分析
BPCL在化学发光分析领域中的应用
化学发光(Chemiluminescence,CL)是物质在进行化学反应过程中伴随的一种光辐射现象,由于BPCL独特的和先进的光探测技术,利用此仪器可以测定超微弱发光。目前BPCL被广泛用于有害气体、农药残留、抗生素、金属离子、蛋白质、DNA、药物等物质的化学发光测定,BPCL在化学发光分析中的应用例子[1-12]:
[1] Na N, Zhang S C, Wang S,Zhang X R. A catalytic nanomaterial-based optical chemo-sensor array. Journalof the American Chemical Society, 2006, 128(45): 14420-14421.
[2] Zhang R K, Li G K, Hu Y F.Simple and Excellent Selective Chemiluminescence-Based CS2 On-LineDetection System for Rapid Analysis of Sulfur-Containing Compounds in ComplexSamples. Analytical Chemistry, 2015, 87(11): 5649-5655.
[3] He Y, Xu B, Li W H, Yu H L.Silver nanoparticle-based chemiluminescent sensor array for pesticidediscrimination. Journal of Agricultural and Food Chemistry, 2015, 63(11):2930-2934.
[4] Chen C, Li B X.Chemiluminescence resonance energy transfer biosensing platform forsite-specific determination of DNA methylation and assay of DNAmethyltransferase activity using exonuclease III-assisted target recyclingamplification. Biosensors and Bioelectronics, 2014, 54: 48-54.
[5] Liu Y M, Liu Y Y, Zhou M,Huang K J, Cao J T, Wang H, Chen Y H. Chemiluminescence detection of protein incapillary electrophoresis using aptamer-functionalized gold nanoparticles asbiosensing platform. Journal of Chromatography A, 2014, 1340: 128-133.
[6] Ren H, Long Z, Cui M C, ShaoK, Zhou K X, Ouyang J, Na N. Dual‐Functional Nanoparticles for In Situ Sequential Detectionand Imaging of ATP and H2O2, Small, 2016.
[7] Chen H, Li H F, Lin J M.Determination of ammonia in water based on chemiluminescence resonance energytransfer between peroxymonocarbonate and branched NaYF4: Yb3+/Er3+ nanoparticles. Analytical Chemistry, 2012, 84(20): 8871-8879.
[8] Bai S L, Chen Q S, Lu C, LinJ M. Automated high performance liquid chromatography with on-line reduction ofdisulfides and chemiluminescence detection for determination of thiols anddisulfides in biological fluids. Analytica Chimica Acta, 2013, 768: 96-101.
[9] Pan F, Liu L, Dong S C, Lu C.A new approach for bisphenol A detection employing fluorosurfactant-capped goldnanoparticle-amplified chemiluminescence from cobalt (II) andperoxymonocarbonate. Spectrochimica Acta Part A: Molecular and BiomolecularSpectroscopy. 2014, 128: 393-397.
[10] Li R B, Kameda T, Toriba A,Hayakawa K, Lin J M. Determination of benzo [a] pyrene-7, 10-quinone inairborne particulates by using a chemiluminescence reaction of hydrogenperoxide and hydrosulfite. Analytical Chemistry, 2012, 84(7): 3215-3221.
[11] Yang P, Lau C W, Liu X, Lu JZ. Direct solid-support sample loading for fast cataluminescence determinationof acetone in human plasma. Analytical Chemistry, 2007, 79(22): 8476-8485.
[12] Hanif S M, John P, Gao W Y,Saqib M, Qi L M, Xu G B. Chemiluminescence of creatinine/H 2O2/Co2+ and its application for selective creatinine detection. Biosensors andBioelectronics, 2016, 75: 347-351.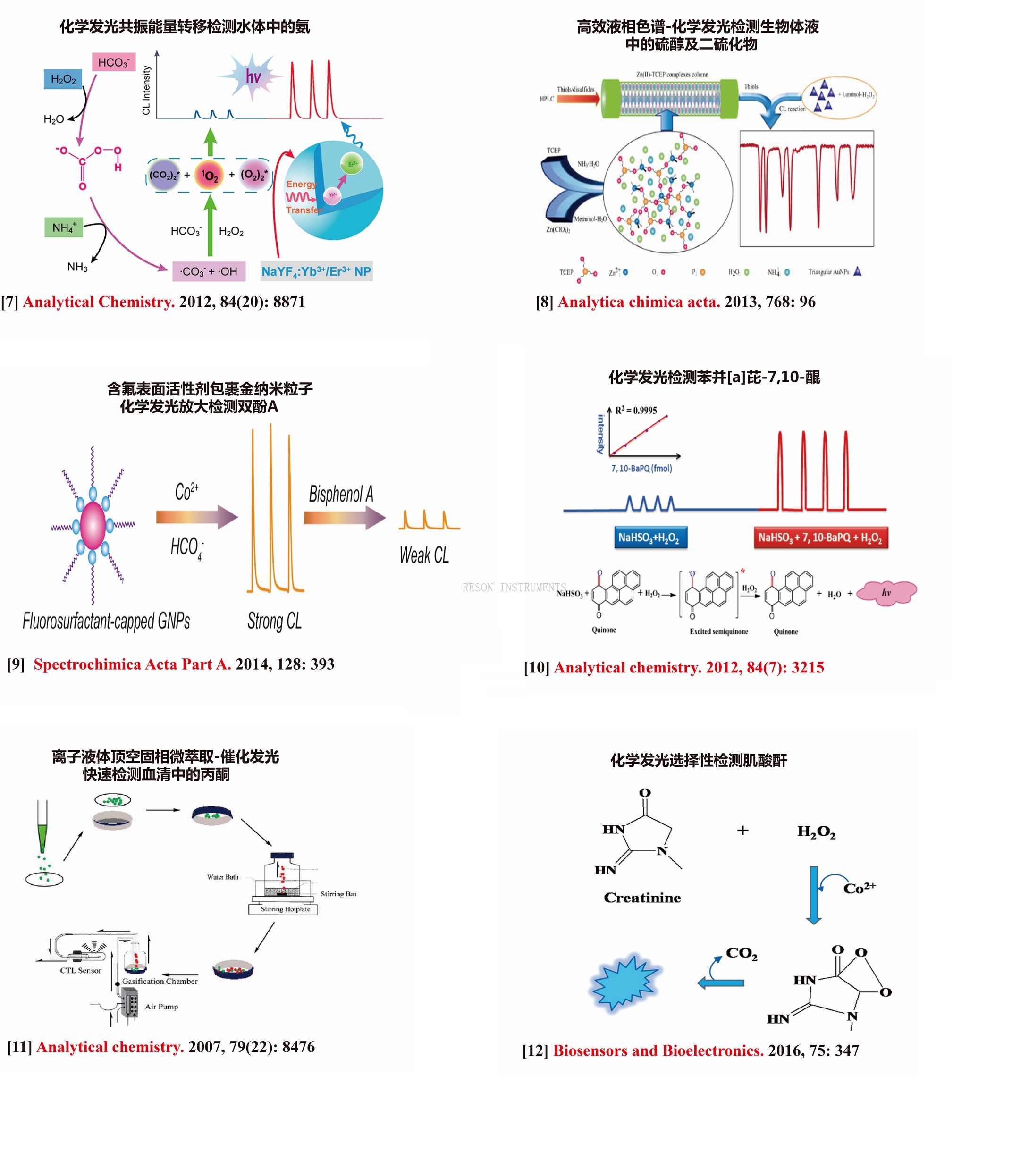 产品咨询可以联系:温经理 186 8848 8511